The new M/M romantic suspense series I'm writing with author, Jocelynn Drake, is getting very close to launch time!!
Today we revealed the cover. The ebook is coming out October 27th and we're planning to have print versions available as well. We're self-publishing this project together and one of the coolest things is how our families are jumping in to help. My brother's band supplied the music for a book trailer video coming out very soon and Jocelynn's talented graphic artist brother designed this fantastic book cover! Thanks to Stephen Drake! This is a big, sexy, suspenseful book with characters we fell for very, very fast. It's a completely new adventure for Jocelynn and myself and we'd like to invite you all to come along for the ride!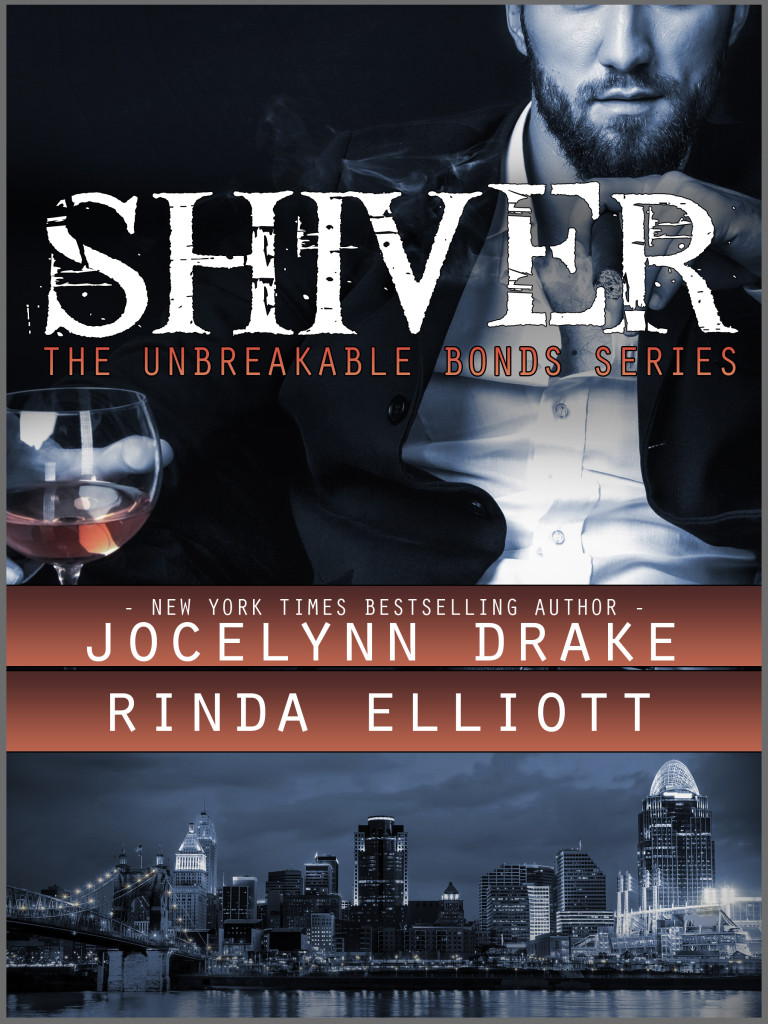 SHIVER
Lucas Vallois is always in control. He's building an empire in the glittering city of Cincinnati and created his own family from his three close friends. The self-made millionaire has everything he wants within his tight grasp. But his world starts to crumble after he's jumped by a trio of thugs late one night after leaving a club. The warning is clear—give up his new property venture or end up dead.
Caving to the demands of his friends, Lucas accepts the help of bodyguard, Andrei Hadeon, as as he hunts for the source of this new threat. But as Lucas gets closer to uncovering the danger, he realizes the sexy Romanian bodyguard poses an even bigger risk to his carefully constructed world. Trapped by a need he never expected, Lucas must find a way to deny the shiver of longing he cannot control.
His brother. His warrior. His heart. Four friends. Unbreakable bonds.
Coming October 27, 2015!!!!
You can keep up with us at our website or our Tumblr  where we share the sexy inspirations for our books! We're also on Facebook and Twitter.