There are two books available so far in this MM Romance series and there are more planned, so stay tuned!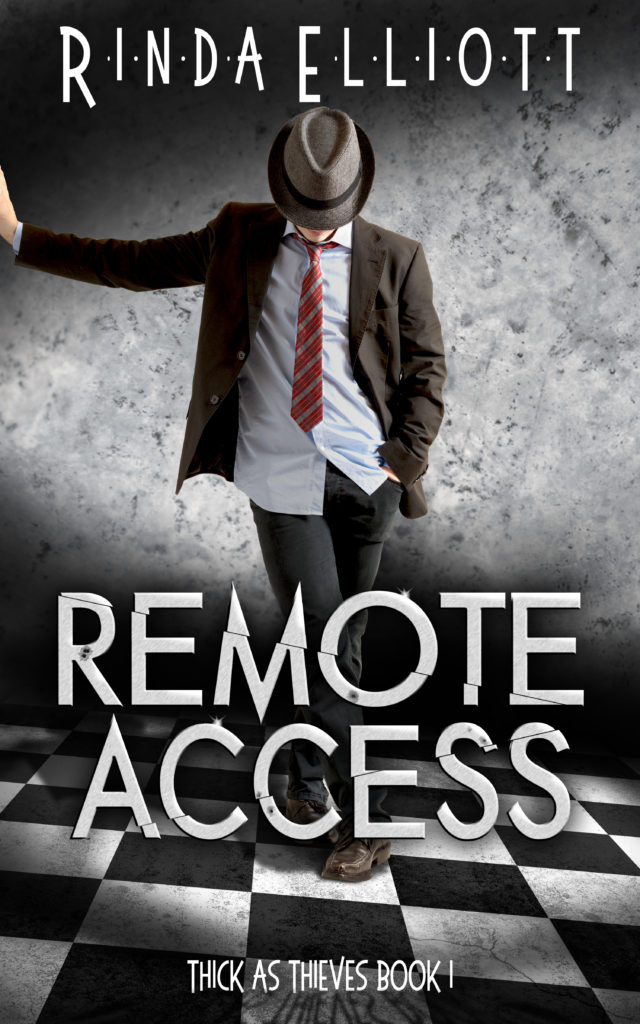 Remote Access, book one in my Thick as Thieves Series is out now! Click here to get your copy.
Blackmail turned Lane Becker into a thief at the age of fourteen.
After ten miserable years, he's finally free. To make reparation for his crimes, Lane plans to steal back a priceless Metropolis poster and return it to its rightful owner. But to find it, he has to break into the home of Hayrick Letsen, the man who turned his life into a living nightmare. The last thing Lane expects to encounter is Letsen's nosy but crazy-hot security guard.
Quincy Holt's life has been ruined. He's infamous in Oklahoma as a cop on the take, but what no one knows is that he was unofficially undercover, trying to get the goods on Letsen — the most wanted fence in the business. When that failed, he was left with no other option but to take a job as Letsen's security guard.
Lane and Quincy are on the run from their mutual enemy while trying to right past wrongs. Neither expected a thief and a cop to have the kind of wild, off-the-charts chemistry that could very well end up breaking their hearts.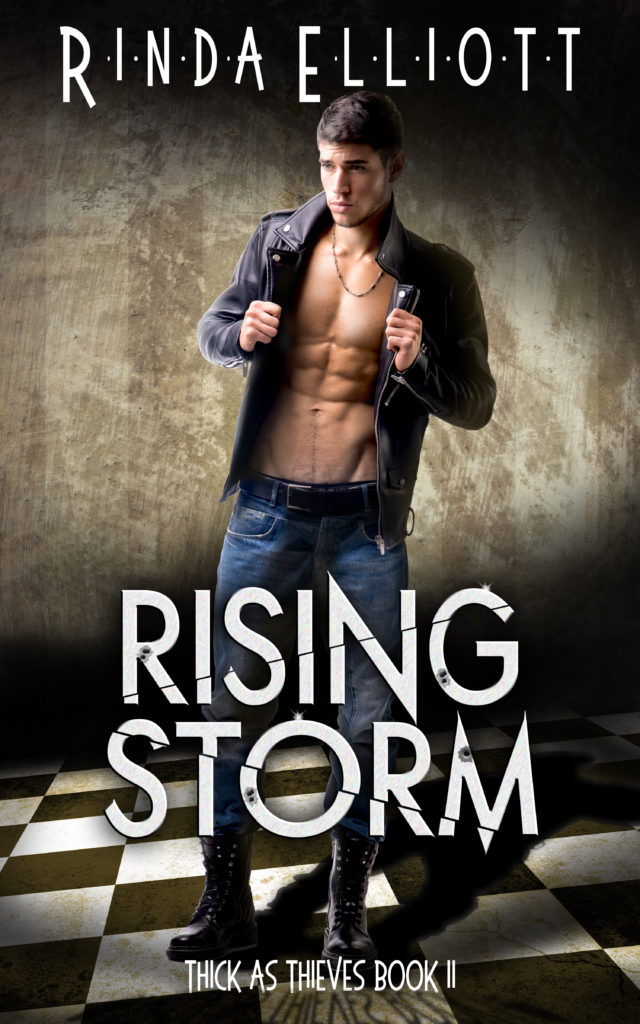 You can get your copy here!
Reformed thief Helix Rossington needs to find his little brother.
Finally free of the blackmailing monster who forced him into a life of crime, Helix is ready for a fresh start. A better life.
Unfortunately, making amends for past wrongs and locating his brother means stealing…again.
To make matters worse, he must work with ex-cop Gareth Jones. Not that the man is hard on the eyes, but he was in law enforcement and Helix doesn't trust them.
Gareth has lost everything. But helping this band of reformed thieves promises to give him a new purpose in life.
If only he didn't have to work with Helix. The man is hot as hell but a real pain in the ass. Still, his drive to find his lost brother has left Gareth wondering if he'd misjudged the man.
When this simple job goes wrong, Helix and Gareth are left clinging to each other, struggling to deal with new feelings neither thought possible. But are both men too damaged to take a chance on each other?
Rising Storm is the second book in the Thick As Thieves series and contains thieves seeking redemption, enemies to lovers, stealing antics, hot smexy times, and a deep love neither man expected.