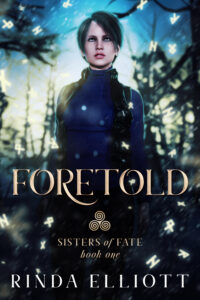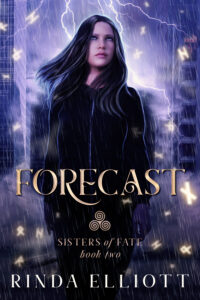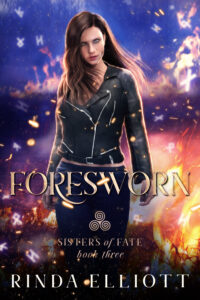 This trilogy is complete!
Important note: I got the rights back from Harlequin Teen and am now self-publishing these. And they're live! Also in paperback!
And yes, most of my books are adult and a lot sexier and quite a few are MM romances. But these are MF young adult paranormal romances. 🙂
Foretold- my book.to/Foretold
Forecast- my book.to/Forecast
Foresworn- my book.to/Foresworn
"This series is total top ten for me. It's a forever favorite. It's one of those series that stand out and will be remembered no matter how many books in the genre I read or how much time has passed.So… yeah… this is a definite must read." From Fiktshun's 6 STAR review of FORECAST!
******"Possibly the best ending ever to a trilogy! I absolutely favor this one more than the other two books which means this trilogy just gets better and better each book. It's fast paced, action packed and full of unexpected twists and turns." 5 Stars from Nay's Pink Bookshelf.
All three paranormal YA romances are told simultaneously–mostly–and they happen over a short period of time. So yes, the connections happen fast. Norse gods were notorious for this. 😉 But there is also a lot of action and a lot of fun mythological facts. And dark elves…
FORETOLD-Released April 1, 2014-Rerelease 2022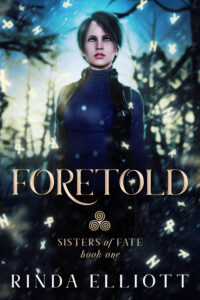 It is written that three Sisters of Fate have the power
to change the world's destiny.
But only if they survive…
The Lockwood triplets have had the prophecy drummed into their heads since birth. Still, Raven, the eldest of the sisters, can't believe it's really happening. She's the reincarnation of a Norse goddess? One of the sisters is destined to die? When it starts snowing in summer in Florida, the sisters fear the worst has come to pass. Ragnarok, the Norse end of the world, has begun.
Raven finds herself the secret protector of Vanir, a boy with two wolves, a knowledge of Norse magic and a sense of destiny he can't quite explain. He's intense, sexy and equally determined to save her when it becomes clear someone is endangering them. Raven doesn't know if getting closer to him will make a difference in the coming battle, but her heart isn't giving her a choice.
Ahead of the sisters is the possibility of death at the hand of a warrior, death by snow, death by water or death by fire.
Or even from something else…
 Sisters of Fate
 The prophecy doesn't lie: one is doomed to die.
Review quotes:
******"Foretold is the first book in Rinda Elliott's new Sisters of Fate young adult series.  I am quite the fan of Rinda's Beri O'Dell urban fantasy series.  I find that series to be gripping and unique.  I also love the depth with which she writes her characters.  When I found out she was writing a YA series I thought I should check into it even though young adult isn't one of my go-to genres anymore.  And once I read the blurb, I wanted to read it.  I knew that if Rinda put just half of what she puts into her UF series into this new one, Sisters of Fate and Foretold would be good.
And it was." Really nice full review of FORETOLD here from Yummy Men and Kick Ass Chicks Reviews!
******"Foretold is surely one of the best reads of this year." Read the full 5 star review at Le' Grande Codex. (Here)
******"Bottom Line Foretold by Rinda Elliott was a heart pounding paranormal adventure with fierce, passionate heroes and a thrilling, action packed story! Norse myths were wonderfully entwined with our modern day setting in a delightful and mesmerising way! I most definitely can't wait for the next Sisters story!" Read the full 4 1/2 star review at Bewitched Bookworms. ( Here. )
******"Foretold was a fantastic YA paranormal romance. I loved this book! The romance, myths, surprises, and thrills were all wonderful. From beginning to end, it was just lovely. YA romance readers, this is a book you don't want to miss." Full 4 1/2 star review by Farrah's Reviews. (Here.)
Forecast-Re-released 2022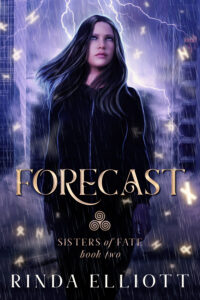 The Lockwood triplets are charged with helping to save the world—but at a high cost. Coral is always in the middle, always the family peacemaker. She's the sister with the most to prove. When a freak snowstorm halts her Florida summer, signaling the Norse end of the world, she tracks down Taran Breen—a would-be warrior carrying Thor's soul. A boy who's fought his temper all his life and is now a suspect for murder.
One who looks at her as no other has before.
 As roaring seas surge and terrifying underworld creatures emerge for battle, can Coral control her goddess magic and protect Taran? Because now she has a chance for more than her crazy life—as long as she and Taran win….
It is written that three Sisters of Fate have the power
to change the world's destiny.
But only if they survive…
Review quotes:
******"I instantly connected with this story, just as I had the first book in the series. I was immediately swept into this chaotic world that seems very much near end of days. I couldn't wait to get to know just what was happening with Coral after having gotten the briefest glimpse of her story in FORETOLD. I couldn't wait to meet Taran, especially since he was the hammer-wielding Thor.
Rinda Elliott is an absolutely brilliant and creative writer. She developed this world that, as terrifying as it is, I didn't ever want to leave. She incorporated myth that's fairly new to me, adding her own twist, made it even more exciting and intriguing." From Fiktshun's 6 star review! 
******"Well deserved 4 stars for this second book that is completely middle book syndrome free! Now I cannot wait for the final book, Foresworn!!" Full review from In Love with Handmade here.
******"I love how different this series is. I really enjoy Rinda's voice and her pacing is excellent. These are very quick moving stories and even with a little bit resolved at the end of each book so far, there is much left to discover and learn.
******Forecast is an excellent continuation of the series and I am counting down the days until the third and final book comes out." 4 star review from Yummy Men and Kick Ass Chicks.
FORESWORN —Rereleased 2022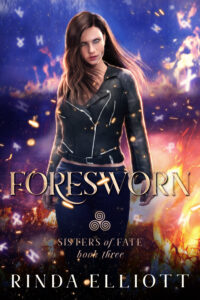 It is written that three Sisters of Fate have the power to change the world's destiny.
But only if they survive…
Kat Lockwood grew up listening to her unhinged mother's stories about the Norse goddess souls she and her triplet sisters carry, about fiery deaths and a prophecy foretelling the world's end. Now, to save that world, Kat must find a guy who hosts the soul of a Norse god–a warrior with the lightest blond hair and the darkest brown eyes.
But at a truck stop on her road trip, Kat freezes time while she writes out a cryptic message in runes. The only other person able to see this happen? A gorgeous guy with the lightest blond hair and the darkest brown eyes.
Kat's not convinced peaceful Arun is the future warrior who will turn the tide in the final battle. Yet, Arun turns out to be a lot tougher than he seems. As soul-carrying teens and underworld creatures gather over the world's deadliest volcano, Kat finds that no one, including her sisters and mother, is exactly who she thought they were….
Sisters of Fate
The prophecy doesn't lie: one is doomed to die.
Review Quotes:
******"Overall, Foresworn was a very fitting ending to a pretty fantastic story. From the very first page, it will keep you on your toes and captivate you completely. But to get the full effect, I would strongly recommend reading these books in order. Foresworn comes out December 2nd so you have time to go out and read books one and two before its release. With tons of action, beautiful characters, dashes of humor and tons of heart, the Sisters of Fate series definitely belongs on your must-read list. " 5 Stars from Yummy Men & Kick Ass Chicks.
******"A perfect conclusion to a lovely series, Foresworn was a fantastic YA read. Packed full of thrills and suspense, as well as some sweet romance, this book was wonderful and I really liked it." 4 Stars from Farrah (Imagine a World).