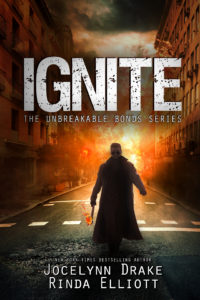 Out now!
Get Ignite HERE!
Two of Noah's Army buddies are dead.
Someone has taken shots at Noah.
And now Noah's former lover, JB, is a target.
Noah, Rowe, and JB team up to track down a killer trying to take out all of Noah's old Army team in hopes of covering up a dark secret.
But this trip to Washington, D.C. threatens to unravel the perfect life that Rowe and Noah have built over the past three years. JB's arrival in their lives have Rowe and Noah wondering if they want the same thing for their happily ever after.
Rowe is sure of one thing—nobody threatens his man. And he sets out to show anyone with a hidden agenda what a bad decision that was.
Out now!
Get  here!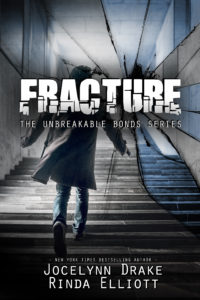 After three years, Snow and Jude's relationship is still passionate and strong. They're getting ready for a romantic vacation at home when Jude receives a horrifying call no one wants to receive. His youngest brother was found barely clinging to life. While Jude's family is rallying around Jordan, Jude is determined to find out what happened to him.
Snow and Jude follow the clues, investigating a side of Jordan's life none of them knew about…and is far darker than any would have believed possible. They get pulled deeper into the seedy side of life, while echoes from a past Snow thought he walked away from return to offer an unexpected insight into the cause of Jordan's injuries.
But someone else has noticed their involvement and is furious, putting them both in danger. The risk is high but so is Jude's determination to find the truth—though the knowledge could very well fracture his heart.
Trigger Warning: This book has a scene that some might find triggering, but the triggers are also spoilers to the plot, so they can be found at the front of the book.
Out now!
Get your copy here!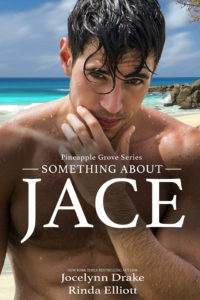 Gallery owner Jace Townsend loves his tiny hometown of Pineapple Grove, deep in South Florida. His life is filled with sunshine, blue skies, jogging on the beach with his dog, and the greatest friends a guy could want. What more could he ask for?
Love would be a great start. After his last relationship fell apart, Jace has begun to wonder if he's ever going to find someone who would fit into his quiet life.
Of course, the last person who would fit into his life is a major movie star.
Trent Elrige is drowning. He's constantly on the go from one movie obligation to the next. And after the last stalker got a little too close for comfort, Trent decides it's time to take a step back and figure out what he's doing with his life.
Pineapple Grove seemed the perfect spot to hide for six months and figure out his future. He just wasn't expecting to be tackled by love so quickly.
But now that he's found Jace, is he willing to risk everything he's worked so hard for? And is Jace willing to walk away from his precious Pineapple Grove to be with Trent?
Welcome!
I write in many genres, always with a love story in the mix. That love story can be MF, MM, or MMF. I've read more MM romance than anything else the last twenty years, so I've transitioned to writing mostly those. They're my first love. I'm also an AVID reader and even follow a few fandoms.
While all of my books are romantic and sexy, most lean toward erotic. For adult books that are just sexy,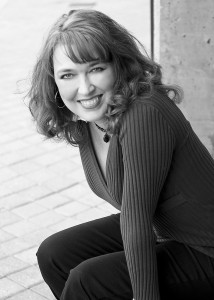 there are my MF Beri O'Dell books and if you're looking for sweeter, but still sexy, there's the MF young adult trilogy I wrote for Harlequin Teen. All of the others? Expect some heat because I love it. 😉 I also love unusual stories and credit growing up in a family of curious life-lovers who moved all over the country. Books and movies full of fantasy, science fiction and romance kept us amused, especially in some of the stranger places. For years, I tried to separate my darker side with my humorous and romantic one. I published short fiction, but things really started happening when I gave in and mixed it up. When not lost in fiction, I love collecting music, gaming and spending time with my husband and two children.