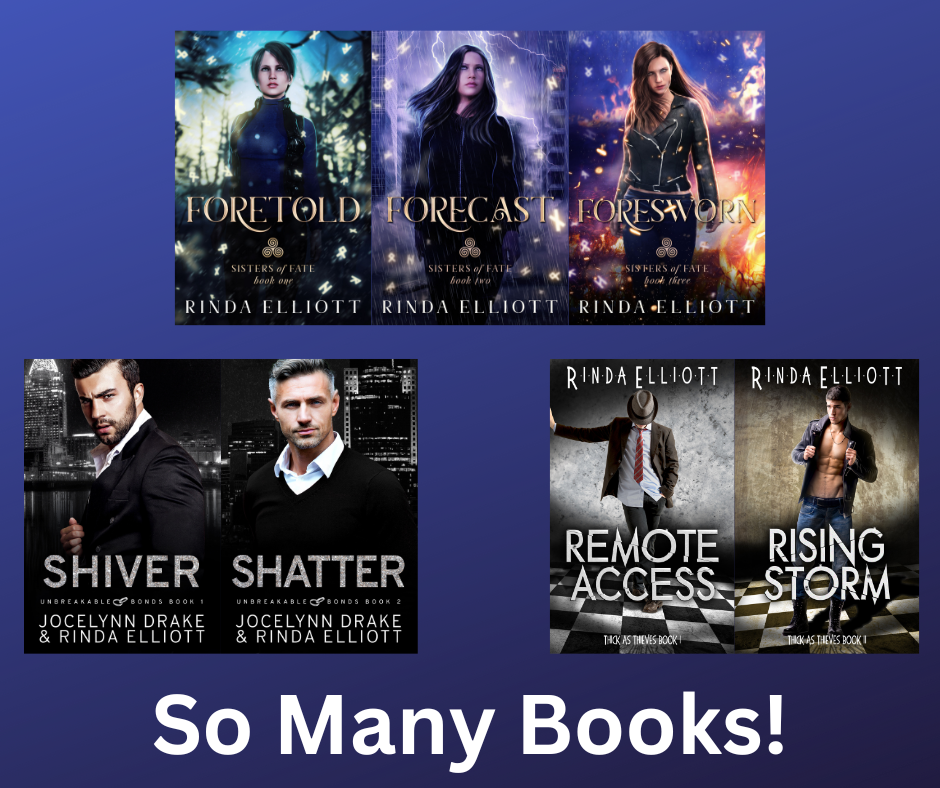 Hi! Long time no see!!! This is a post to let you know what I currently have going on. This website was down for a time, but I got it working again, so yay!
Right now, I have lots of books available, including several series I wrote with author, Jocelynn Drake. These are:
Unbreakable Bonds
Ward Security
The Weavers Circle
Pineapple Grove
You can learn all about these series here.
I took kind of a hiatus to get some personal life issues taken care of, but I'm back and will be releasing a new series very soon. The first book is off to edits and I'm so excited about these stories! They are a new genre for me. I still plan to write MM novels and will be continuing my Thick as Thieves series, but I was missing a feminine presence in my work, too, so I wanted to branch out a little. Another genre I love is reverse harem where they all love each other, so yes, the books feature MM content. Love is Love! I'll have more information on this new series soon.
In the meantime, I also have two books out in My Thick as Thieves MM romance series. You can read more here.
There are more goodies, too. Just check out the different sections of this website.
It's good to be back and I hope you continue to give my fictional worlds a chance. Thanks for hanging with me!