Before the hubby was put on a low low salt diet, we used to order Chinese food every weekend. They always included a lot of fortune cookies, so I started saving them up. Now, we only order once a month—maybe—but I still have all these fortune cookies and open one every week. (Well, I did. Apparently, he decided the cookies needed to be thrown out last week in the great clean out. In his defense, he had no idea how much fun I had opening these every week.)
I may build my stash back up so I can do more of these posts. I know fortune cookies are silly and mean absolutely nothing, but sometimes, it's fun when you get a message you needed to hear. There are a few that came during some very interesting times, so I thought I'd share.
This is the year when ingenuity stands high on the list.
I got this one the night I was discussing two things. Putting out Psycho Romeo in audio and putting out solo MM romances. That was the plan for this year along with the four books Jocelynn and I had scheduled. I hit a few road bumps as everyone knows now, but I'm still hopeful at least one solo will go out this year. (Joce and I are right on schedule with three out this year already!) As for the audio, we jumped into that one and Psycho Romeo is now up with Audible and narrated by the talented Kenneth Obi.
Embrace change, don't battle it.
Oh, did I need to get this one! As you can tell from that painfully revealing last post, I battle everything. I'm stubborn and always believe I can do things for myself. I've always run myself ragged trying to do it all myself. I don't delegate well. LOL. But accepting that my biggest battle has to do with missing chemicals was hard. Even after I was told, I fought the diagnosis and well, I'm still learning. Like every other human being out there. We are always learning.
When in doubt, mumble.
Including this one because it cracked me up. Not only do I do this, but my characters often do as well. 😉
Work is the true elixir of life. The busiest man is the happiest man.
My work has been my savior. I love plotting with Jocelynn and Rachel. Yesterday, I had a three hour plotting call with Jocelynn, and not only did we hammer out an exciting surprise coming up, but we made a few other decisions that have my blood pumping with excitement. Plus, we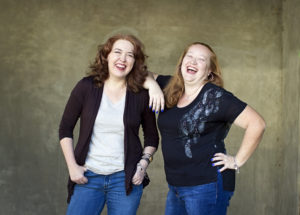 laughed a lot. (It's not a big secret, but I love making that woman laugh more than just about anything.) In addition to plotting, I love diving into that blank page, even when characters are frustrating me to death and making pace my office. Or bedroom. Or living room. (I move around a lot.) Then, there's my favorite. Round 2. When you go through that rough draft, and start adding the nuance that makes the characters, story and setting breathe.
Doing what you love is freedom. Loving what you do is happiness.
This one is my favorite so far because there are no truer words.
I have always wanted to be an author. From the time I wrote my first story in the first grade, and the teacher called my mother to come in and talk. It was a moody little story with a sad ending, but the teacher adored it and read it the class. I was so embarrassed! Yet, proud. I wrote a lot of stories through school and yeah, a lot of moody poetry as a teen. Even those of us without chemical issues do that. 😉 But when I wasn't writing, my nose was stuck in books. I knew I wanted to write romance novels, and I finished my first one at 23 with a toddler playing next to me. I still cringe when I think of sending that to Harlequin. But I got the loveliest two page rejection letter. At the time, I didn't think it was so lovely, but I later learned that was pretty rare.
I went on to write many, many books over the years and the dream of publishing just wasn't happening. I lost my joy in writing over and over, but was always pulled back. I was told my heroines were too strong, and that the heroes needed to save them more—when I liked them saving themselves. LOL. I even wrote this funky book I later learned was urban fantasy and got three agent offers for it. (Dweller on the Threshold) I won't go into the long battle after that because it already here somewhere, but when Jocelynn asked me to write with her, I found my joy again.
I am writing my favorite kind of stories and rediscovering the happiness in what I do. There is most definitely great freedom in that.