Rising Storm is out!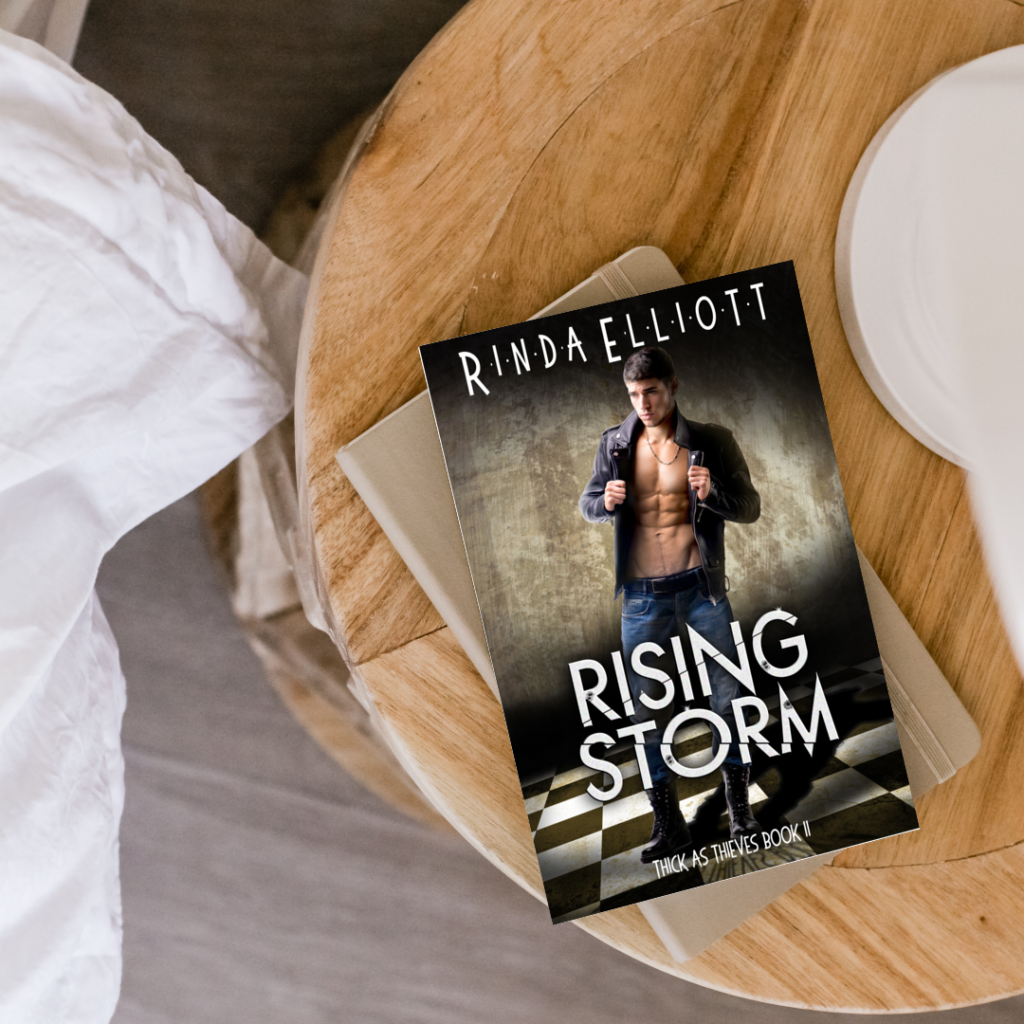 Rising Storm is a quick romp in my Thick as Thieves series, and it features Gareth Jones and Helix Rossington. 
I loved jumping back into that world and hope you enjoy their story.
Here's a bit about it:
Reformed thief Helix Rossington needs to find his little brother.
Finally free of the blackmailing monster who forced him into a life of crime, Helix is ready for a fresh start. A better life.
Unfortunately, making amends for past wrongs and locating his brother means stealing…again.
To make matters worse, he must work with ex-cop Gareth Jones. Not that the man is hard on the eyes, but he was in law enforcement and Helix doesn't trust them.
Gareth has lost everything. But helping this band of reformed thieves promises to give him a new purpose in life.
If only he didn't have to work with Helix. The man is hot as hell but a real pain in the ass. Still, his drive to find his lost brother has left Gareth wondering if he'd misjudged the man.
When this simple job goes wrong, Helix and Gareth are left clinging to each other, struggling to deal with new feelings neither thought possible. But are both men too damaged to take a chance on each other?
Rising Storm is the second book in the Thick As Thieves series and contains thieves seeking redemption, enemies to lovers, stealing antics, hot times, and a deep love neither man expected.
You can get your copy here!